Forex Steam Time Restricted Strategy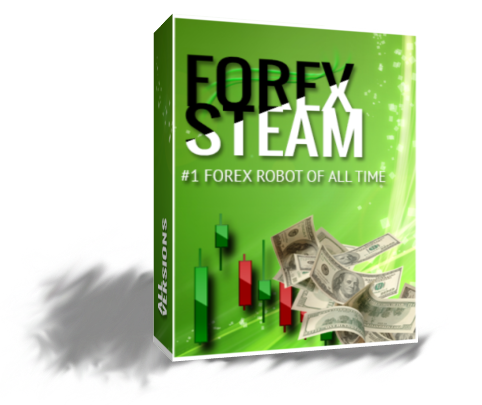 If you are a client of Forex Steam, or you've followed the progress of this EA from the sideline, you likely would have heard of a new way of using the robot and profiting. This is of course the time restricted approach, trading Steam from 0:00 to 06:00 GMT during the asian session). This strategy has proven to be very effective using multiple pairs, and adjusted TP / SL settings.
This strategy discussion is exclusively for Forex Steam Light (our preferred version).
---
Step By Step Process
First, you will want to go into your MT4 platform. Then, once you've opened MT4, Right click on your chart go down to "Expert Advisors" > "Properties"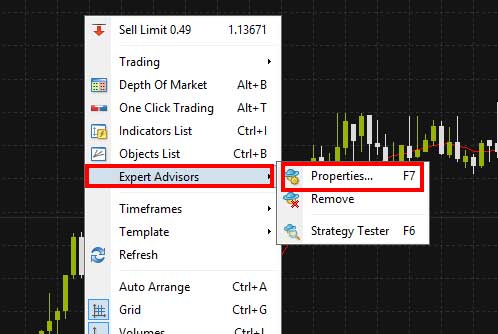 Once you have entered the properties section of the Forex Steam software, you can start modifying the settings. This is where it gets a little complicated, but it is still not difficult to complete. Especially, if you have prior experience with Steam, or any other robot.
The next step, is finding out your broker GMT offset so that you can properly set the EA to trade 0:00 to 06:00 GMT each day. So, ask your broker for their GMT offset, or find it online.
Once you have your GMT offset, you will add this to the trade window. Here is a list of broker GMT offsets, and how you should set your EA to trade with the time restricted approach.
GMT Offset Times
GMT -1 = 11:00 – 05:00
GMT 0 = 0:00 – 06:00
GMT +1 = 1:00 – 07:00
GMT +2 = 2:00 – 08:00
GMT +3 = 3:00 – 09:00
This is how it looks: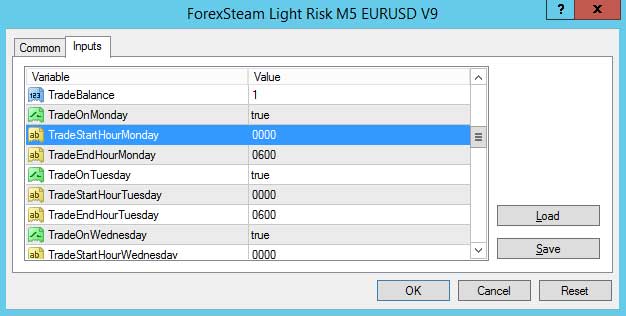 You can see that the 0000 and 0600 are set for every single day. This change has to be made on each day for it to trade during this period on each day.
Once you have made these changes, you are set, the EA will start trading only during these times.
Additional Pairs
Many traders using this strategy are running it on many different pairs. Here are some of the reported pairs that clients are having success with.
USDJPY
USDCAD
GBPUSD
GBPJPY
EURUSD
AUDUSD
Feel free to pick / test a grouping or all of these pairs to see what you prefer. I recommend picking 3-4 pairs, and splitting them up over multiple accounts, if you have the accounts available to do so.
Additional Settings
Clients have also reported changing multiple settings to have more success with the restricted time approach. Here are some of the settings changes that can be chosen from. Of course you can test your own modifications as well. With these settings the Pip Retrace is set to FALSE. As for some basic setups with the current approach, see here:
SL = 60, TP = 6
SL = 50, TP = 5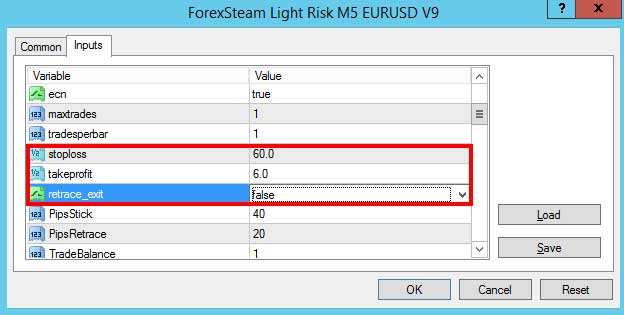 These settings are changed in expert advisor properties, the same place where you entered the time.
Final Thoughts
We are always willing to listen to our clients and find other ways to utilize our services.
I hope that this new strategy will help you grow your accounts even more with Forex Steam!